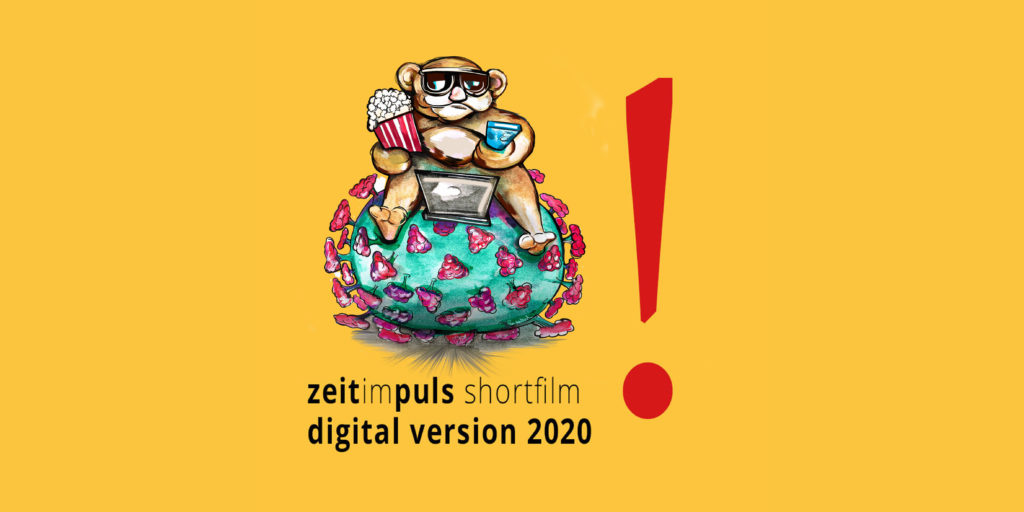 zeitimpuls shortfilm Festival
zeitimpuls shortfilm Festival goes digital from June 22-27,2020!
Everyone will have heard it by now: in 2020 there will be no events in Austria until at least June. So we now know that zeitimpuls shortfilm 2020 will have to look different this year than we are used to.
But we just don't let it get us down! Now more than ever, we will be a platform for diversity, for culture and political debates about responsibility, answers and individual and collective freedom.
Let's try together to bring high culture, glamor and joy into your living room / bedroom / bathroom / balcony / kitchen! Put on your most beautiful dresses and dress up to receive the digital zeitimpuls shortfilm Award 2020 this year.
We need your speeches, your commitment and your network to let zeitimpuls shortfilm flourish as a networking meeting, as a cultural exchange and as a political statement.
So we'll see you in June 22-27, 2020 – digital !!