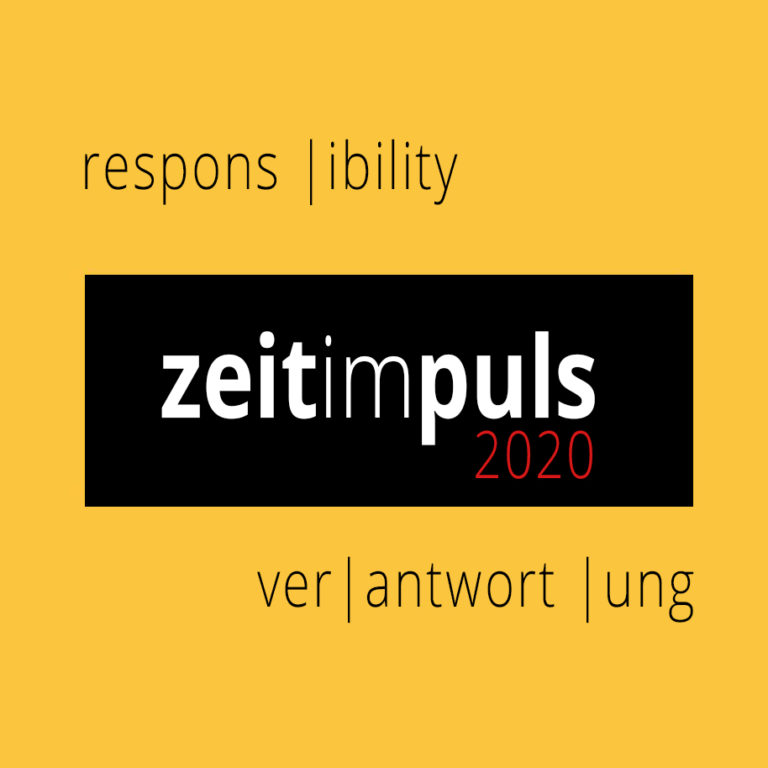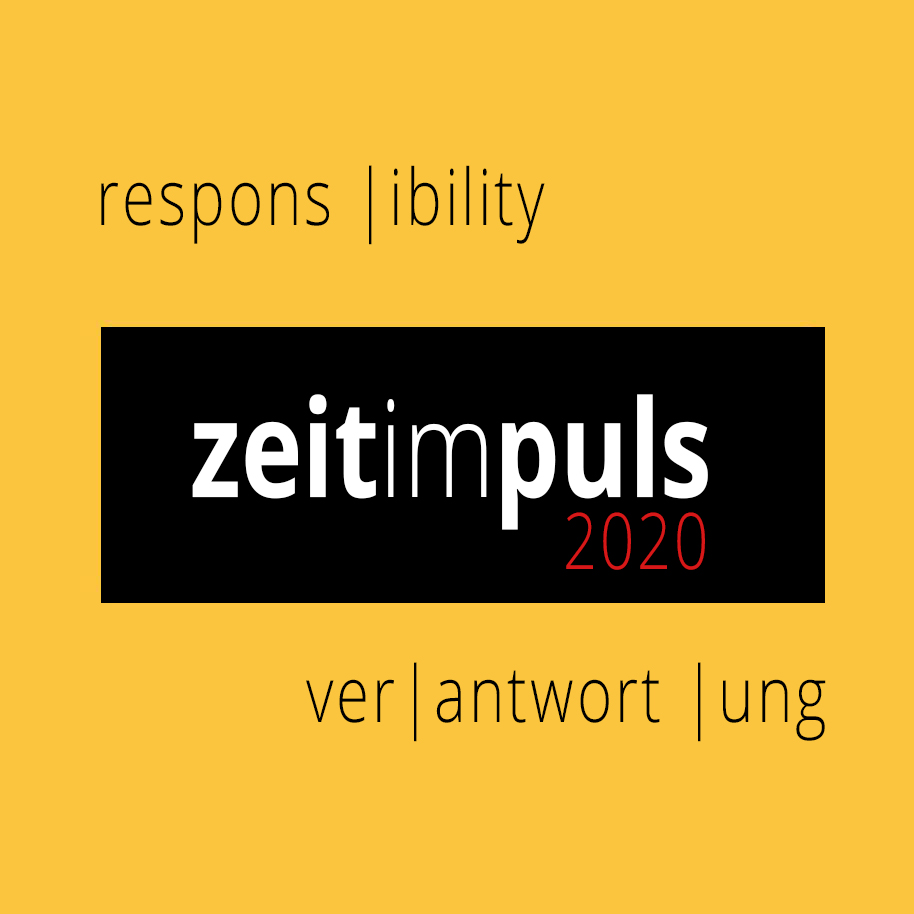 zeitimpuls  shortfilm contest 2020 is themed
 respons |ibility – ver|antwort |ung

Do we take on the tasks and obligations associated with our everyday life?
Do we ensure that everything goes as well as possible within our own framework?
Do we do what is necessary and right so that no damage occurs as far as possible?
Do we have answers to the burning questions of our time?
The tenth round of zeitimpuls shortfilm seeks your visions and ideas for our future!